Table of Contents
Sensor fusion
Overview
The aim of this project is to learn sensor fusion algorithms and implement them on ARM microcontroller.
GY-80
GY-80 is a cheap sensor board. Available on Ebay and DealExtreme.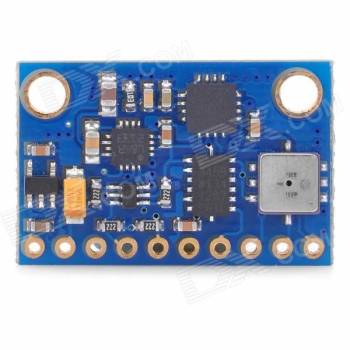 Board feature 4 sensors providing in total 10-dimensional information.
Project assumptions
The purpose of this project is to provide sensor fusion solution using low-cost sensor board.
Phase I
Build a I2C ↔ PClink

Set up sensors

Read data periodically

Plot the data
<html> <?xml version="1.0" encoding="UTF-8" standalone="no"?> <!– Created with Inkscape (http://www.inkscape.org/) –>
</html>
Launchpad connections
Serial transmission parameters: 115200 8N1
| | |
| --- | --- |
| 1.1 | GY-80 VCC_3.3V |
| 1.10 | GY-80 SDA |
| 1.9 | GY-80 SCL |
| GND | GY-80 GND |
Source code
Screenshots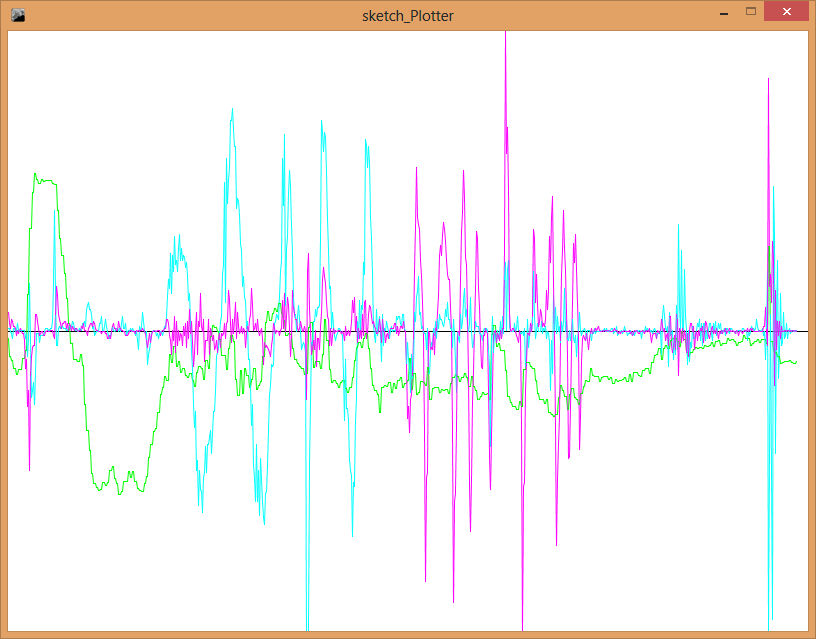 Notes:
Scaling is being adjusted in real time, shake sensor board to set maximum values so graph can be scaled to fit the window.

Keys 1 to - turn on/off plotting value

Key c clears the window
Phase II
Implement 1D Kalman filter
Screenshots
Source code
Phase III
Following graph show angle measurement using accelerometer (red) and gyroscope (blue). Gyro clearly shows error-induced drift.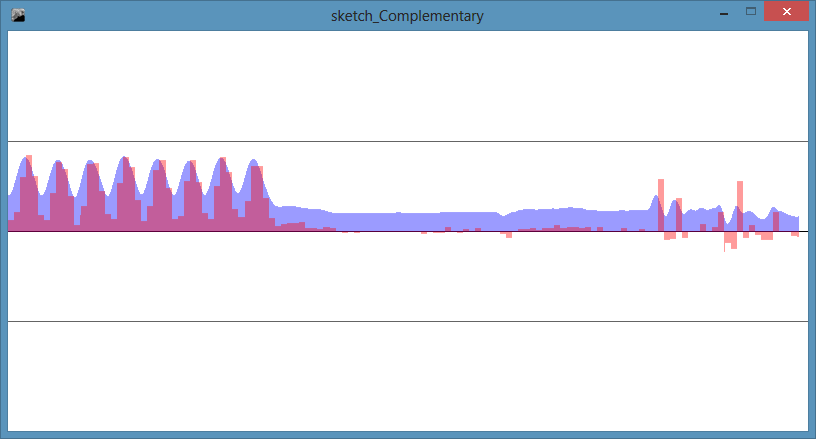 Complementary filter
Comparison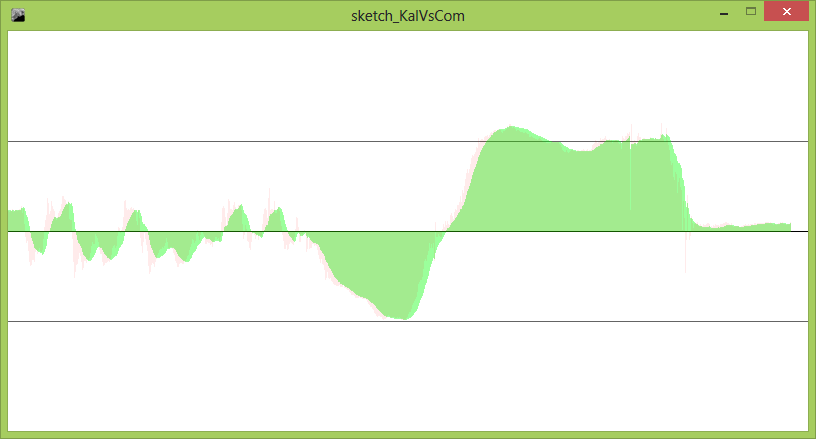 Filters:
Red - Complementary

Green - Kalman
While both methods provided unbiased value, the Kalman filter provided more stable readout. Present-day MCUs provide sufficient power to use Kalman filter in real-time.
Phase IV
The robot consists of 5 parts: Tamiya gearbox, double H-bridge driver, Bluetooth wireless module, Stellaris launchpad board and GY-80 sensor board. The power is provided externally.
GY-80 board provides accelerometer and gyro sensor measurement at 100 [Hz] (UPS variable). Sensor data is then processed by kalman filter and feed into PI controller. Control signal is driving PWM output driving motors H bridges.
Notes:
The stability is good but not perfect

Kalman filter response was rally bad. I have boosted the response by multiplying angular acceleration value. Estimated angle value has overshot now but is fast enough.

Robot motors are powered externally. Wires are influencing robot stability.

Taller robot would be much better (bigger moment of inertia).

Both robot wheels are independent. Connected wheels would work much better reducing yaw.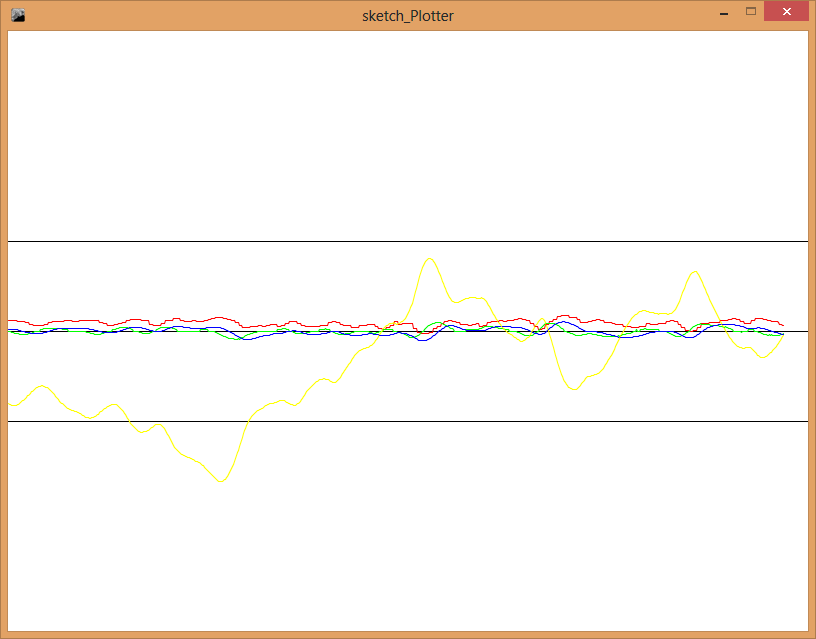 Robot operation. Red - accelerometer angle. Green - Gyro angular acceleration. Blue - estimated angle. Yellow - PI control signal.
References
projects/gy-80.txt · Last modified: 2013/03/04 22:13 by mkucia
---